Tips

TAXES ARE HERE!!!!! There is still time to consult with your tax advisor on tax strategies to minimize your tax liability.

Important tax deadlines: March 15th for business and April 15th for personal.

Smart advice! ----------- "When in doubt – always CONSULT with an attorney" Recent laws & regulations have made immigration much more complex and time consuming
Welcome to J.A.Morris & Associates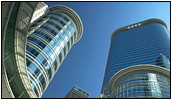 A practice with its primary focus on consulting, tax and immigration law. We offer a host of other legal and business services to meet your needs. Formerly known as Morris & Morris Consulting
WOULD YOU LIKE TO GET YOUR INCOME TAX RETURNS DONE FOR FREE?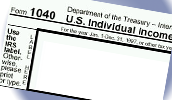 Here's how: Help us expand our tax preparation services ------ Yes! Go ahead and talk about us! Tell your friends and family how satisfied you are with our work. For every referral you bring, we take $10 off your fees. Limited only by your enthusiasm. Thank you for your continued support.